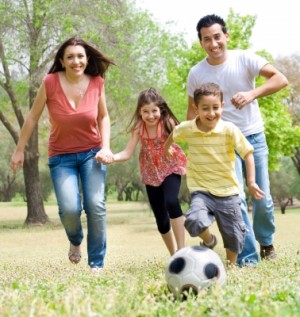 Families. The word evokes many emotions from joy to pain, from laughter to feelings of sadness, from togetherness to loneliness, and from being with our loved ones to having to say goodbye to their earthly form. We run the gamut of emotion as our families are made up of people just like us going through the same ups and downs of life all at once.
Yet we gather one and all, from near and far away lands as many of us as we can get in one place at one time to be together, give thanks for what we have, and share tears for whom and what we had to let go over the past year.We share our favorite traditional family foods handed down from generation to generation, we engage in loving conversation.
What constitutes a family? Family defined today is not the same as it was defined from yesterday. Today, there are blended families, where two families come together, the family created when someone who remarries a person with their own family and the two families blend into one, combining at holiday time and at other times during the year. Our birth family is the family we are born into with the same blood line, an adopted family, a nuclear family: husband, wife, and children, and an extended family which is an extension of the nuclear family which consists of aunts, uncles, cousins, grandparents, etc. In some countries: Polygamous families where the father has more than one wife and lots of children.
A family is all of these and so much more. We encircle our friends around our table and we are making a new family, widening the circle of our family. I am reminded of what Mother Teresa said: "The problem with the world is that we draw the circle of our families too small." Any time those we love come together we are Family. We can call our friends family, and sometimes it is our friends who are more like family to us.
People of all kinds come into our lives at certain times for a reason. When we embrace them into our circle we call them family. They are not related to us by blood yet they hold a special place at the table of our life.
How can we embrace the family that we are born into as well and as lovingly as we embrace our family of friends? We can bridge the gap and give love to our birth family the way we love our friends more truthfully and more lovingly.
This year let us open the door of our hearts a little wider and draw a bigger circle as we embrace all those who wait on the sidelines to be invited to our table of love. Let them break bread with us as we share in the reason for the season: LOVE.
Originally published 2/8/2012 www.missmill,com